Intentional Leadership Workshop
This new, 2-day live event was recently accredited by the AAFP for the Health Care industry.  All individuals and organizations are however encouraged to attend. At this event you will learn how to leverage personality diversity to elevate performance and achieve common goals through better collaboration. Click the Book Now button to learn more and reserve your seat!
Succeed with Personality Diversity​
Leverage personality diversity to improve self-awareness, communication, teamwork and leadership with the E-Colors.

How this course will benefit you
Better understand, work with and influence your work colleagues and professional network
Reduce your level of frustration caused by people that you don't understand
Develop your personal effectiveness by leveraging your Strengths and managing your Potential Limiters to advance in your career
Develop stronger personal and professional relationships by taking a win/win approach to communication
Enhance your competitive advantage in the marketplace through deeper understanding of personalities
Strengthen relationships with family, friends and your community

Description
Do you want to have the ability to exponentially advance in your career?
Would you like to feel in control of the choices that you make and spend much less time regretting your actions or inactions?
Would you like to know how to develop stronger personal and professional relationships?
Is the thought of severely reducing your level of frustration caused by people who you don't understand attractive to you?
Then Succeed with Personality Diversity is the perfect course for you.
Our focus is simple, to give you practical tools that you can quickly integrate in your life, enabling you to experience professional and personal success.
The E-Colors and Personal Intervention are the basis of Equilibria's proprietary personality diversity system, which use personality as a common language to lead to greater self-awareness, understanding of others, and meaningful change and improvement.

The Facilitators
Deborah Duncan and David Oliphant, will help to facilitate your learning journey in this course. Equilibria collaborated with these highly professional facilitators to ensure the most engaging experience for participants. 
David is a Personality Diversity Specialist with Equilibria and has experience as a TV host. Deborah is currently the TV Host for the Great Day Houston daily morning show.  

If you join this course you will have access to:
Over 60 lectures divided into six sections
A minimum of ten articles with guided self-development assignments
A printable workbook to use throughout the course and after course completion
A competency test at the end of the course
...and if you meet all of the requirements you will also receive a digital certificate and a digital stamp.

Bonus
People who purchase this course will get access to ask questions directly to a team of Equilibria Personality Diversity Specialists. 
More than half a million people globally are using Equilibria's tools to activate their potential. Join now and be a part of the largest growing personality diversity community in the world.

Requirements
Complete your free Personality Diversity Indicator (PDI) on www.equilibria.com/PDI-home
Openness to learn about Personality Diversity and how it can help you to succeed in life
Willingness to apply what you learn to see a significant improvement in the results you can achieve
The Succeed with Personality Diversity Course includes:
*NEW WORKSHOP*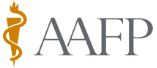 Accredited CME Workshops
Title:

Intentional Leadership

Duration:

2 Days

Credits:

13 hours of CME credits